Our Approach
Lake Martin Pizza Company prides our success to quality products. All of the dough and sauces are made in house, and all vegetables are locally sourced. Farmers in the Lake Martin community even have greenhouses that provide fresh vegetables throughout the off season. You won't find a freezer in our restaurant.
The oven at Lake Martin Pizza Company is labor-intensive, the same type found in New York City pizzerias. Our artisan pizza bakers keep an eye on each pizza during the entire baking process, spinning it in order to achieve a thin, crispy crust. The baker is actively involved in the process, which in turn helps us produce a high-quality pizza.
Our Story
Natives of Stuart, Florida, Justin and Kira Woodall were living in Jacksonville, Florida, when Justin accepted a job offer in the Lake Martin area. Though the husband-and-wife team had no business-owning experience and neither had restaurant industry experience they launched the pizza business with enthusiasm while Justin continues to work in the position that brought them to the area.
When Justin and Kira decided to open their Dadeville business, they did the most practical thing they could think of; they started grilling pizzas on the Big Green Egg in their own backyard. They experimented cooking pizzas every Sunday evening for a year. Everything was done from scratch, and they tested out different combinations of spices, different types of flour, and even different types of yeast. Justin and Kira would take notes until improving and perfecting upon the product to achieve the desired result.
With the conviction that they would rather fail than later regret they hadn't tried, they committed to starting the business. Lake Martin Pizza Company opened its doors in 2015 to huge success and the rest is history!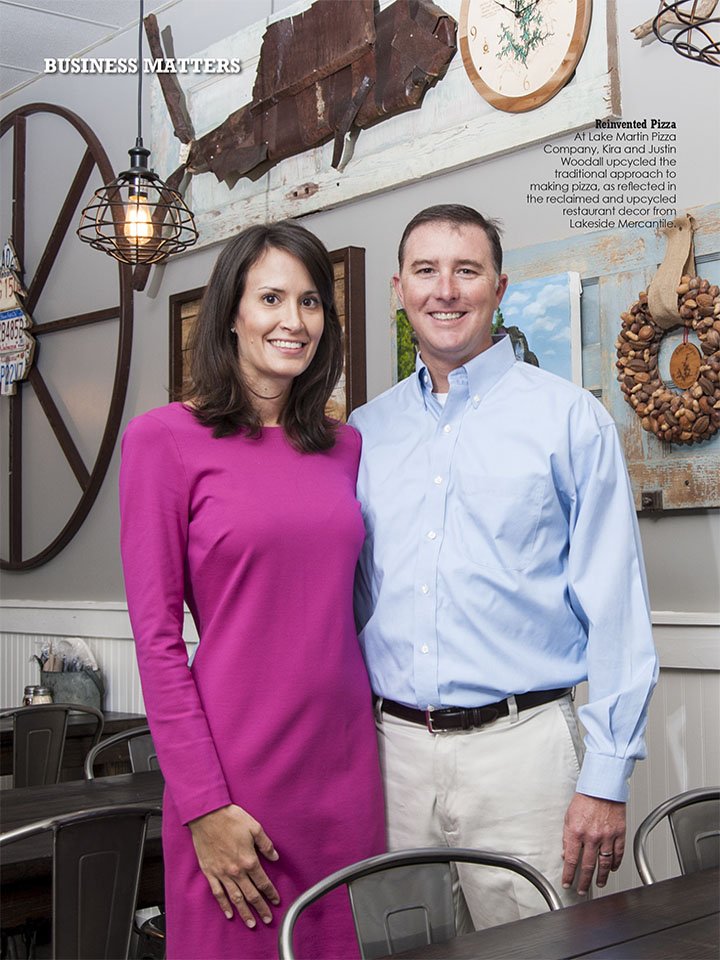 Meet The Boss
Meet the "The Full Monty." We aptly named what has ended up being our most popular pizza after French Bulldog, Monty. We got him just before we opened, and he has been the clown of the family.
He really is full of himself ... The Full Monty!